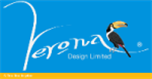 Ty Glyn Davis Trust Bedrooms
Throughout the centre we have solid pine beds supplied by Verona Designs Ltd in Pembrey, Carmarthenshire, Wales.
The fantastic build quality and sturdiness of the bed frames will ensure our guests have a great rest after an enjoyable day.
Verona Designs were very generous and supplied the beds to us at a greatly reduced cost, we would like to take this opportunity to give our thanks on behalf of the Trust and its Guests.
To compliment these wonderful bed frames we have had a most outstanding donation from Hypnos Beds.
They have been generous enough to donate all the mattresses required for the whole of the centre, this has enabled us to offer our guests the best possible comfort they can get, anywhere!
Hypnos, the award winning makers of hand crafted beds, have been making bespoke, made to measure beds since Edwardian days.
These luxury mattresses and designer beds can be found in the finest homes, yachts, palaces and hotels.
With over 100 years of bed making experience, Hypnos' philosophy focuses on the pursuit of perfection and the delivery of a deep, energising night's sleep, helping to fulfil dreams for a healthy life.
Combining pressure-relieving pocket springs and layers of the finest natural materials with Royally Approved craftsmanship ensure Hypnos earns its reputation for making the most comfortable beds in the world.
On behalf of the trust and its guests, many thanks again to Hypnos Beds & Verona Designs Ltd.
Thank you