Supporters Of The Ty Glyn Davis Trust
OUR PAGE DEDICATED TO THE INDIVIDUALS, COMPANIES AND ORGANISATIONS THAT HAVE, AND DO CONTINUE TO SUPPORT THE TY GLYN DAVIS TRUST
"Please support those who have supported and helped us so much!"
---
To all of our Volunteers that help throughout the year in maintaining and improving our gardens.... Thank You
Fund Raising Events:
Please see here for a list of our past and current fund raising events, any future endeavors and information on how you can help....
Read More >>>
Morrisons Foundation - £26,547.00 Donation - February 2015
Many thanks to the Morrisons Foundation for their generous donation of £26,547.00 to the trust in February 2016. This will enable us to completely replace the existing loose stone driveway for a wheelchair friendly flat, anti-slip and durable resinbound driveway. As well as replace all of the old paved path from around the centre with the same wheelchair friendly antislip resinbound surface.
Hypnos Beds
Many thanks to Stephen Ward, John Woolley, Barry Owen-Smith and everyone else at Hypnos Beds for their outstanding generosity in supplying the Trust with all the mattresses needed for the centre. This has enabled us to offer to our guests comfort on a level that we could never have dreamed of.....
Thank you so much Hypnos for helping to make dreams come true!
Santander Foundation - £5,000.00 Donation - February 2015
Many thanks to The Santander Foundation for their generous donation of £5,000 to the trust in February, this will enable us to refurbish the interior and exterior of the centre as well as the gardens.
National Lottery - Awards For All
With much support from the National Lottery Big Lottery Fund grants the Trust has been able to complete many projects, please follow the link below for more details.
John Lewis Community Matters Scheme - £660 Donation - August 2016
We contacted John Lewis to see if they would be able to offer some assistance with acquiring some new bed lined for the centre. Helen Cahill very kindly submitted our request to the John Lewis Community fund but unfortunately at that time it was not successful. However, unbeknown to us Helen resubmitted our request again and we were awarded £660 grant to help fund the purchase of some new bed linen. A massive thank you to Helen Cahill for all of her assistance and persistence in helping with the award of this grant.
PC Image Data Recovery - Data Recovery - July 2016
With the failure of the hard drive containing the trusts digitalized data and the prospect of months of work rebuilding files, as well as massive amount of complete data loss, we were in desperate need of someone to recover this data. We contacted many companies, some kindly offered us the service at a reduced cost, but even this was still over £500. One company, PC Image Data Recovery in Peterborough offered to do it completely free of charge. I received an email from Sean Kerrigan saying that they had managed to recover everything that we had needed, all transferred to our new Western Digital hard drive and shipped back to us, fantastic! This has saved the trust hundreds of pounds, hours of work and recovered files that could never be replicated, thank you so much to Sean Kerrigan and all at PC Image Data Recovery!
Snopake - A3 Laminator and Pouches - June 2016
Many thanks to Simon Fawke and Angela Pires from Snopake for very kindly donating an A3 laminator and pouches. This donation allows us to laminate and display images created by our guests and signs within the centre, as well as fund raising event posters to display around the community.
Rentokil - Woodworm Treatment - June 2016
The gardeners cottage within the walled gardens needed treating for woodworm and we were being quoted between £400 - £500 for this work to be carried out. After contacting Rentokil to explain our situation with regards to being a small charity they kindly agreed to do the work at a massively reduced cost of just £125! Thank you very much to Belinda Hulme and all the Rentokil team.
Western Digital - 6tb Hard Drive - May 2016
Due to a failure of the hard drive that held all the digitized data for the trust, including administration files, photos and website files, we were in desperate need for a new one. I contacted Mr Jermaine Campbell at Western Digital, a world leader in computer storage solutions, to see if they could help us with a new drive. Mr Campbell was more than happy to help us and kindly arranged for a 6TB WD Red NAS drive to be donated to us.
Thank you to Mr Jermaine Campbell, Mr Paul Wooding, Hannah Oliver and all at Western Digital for this wonderful donation that will ensure safe storage of all of the trusts data for many years.
Medtree - First Aid Kit - May 2016
Many thanks to Medtree, a UK owned worldwide distributor of medical and first aid products, for the kind donation of one their Aura first aid kits with a full compliment of plasters and medical gloves kindly arranged by Mr Andrew Falconer from the Medtree customer services team.
Prism Medical UK - Shower Chair - May 2016
We have been in great need of a new shower chair suitable for our guests for quite some time. We contacted the managing director of Prism Medical UK, Mr Stuart Meldrum to see if they could help with this. We received a reply from Mr Dave McNamara, the National Assessor Coordinator for Prism Medical UK, to let us know he had been charged with arranging this for us. Not only were they generous enough to supply the chair, but also to ensure we received exactly what we needed Mr McNamara arranged for Helyn Bloomfield, one of his assessors, to come to the centre and help assess our exact needs. Many thanks to Mr Stuart Meldrum, Mr Dave McNamara, Helen Bloomfield, and all the Prism Medical UK team for this wonderful donation of a shower chair with commode, changeable seats and foot rests; as well as the fantastic professional service that came with it too..
Thortech - £500.00 Donation - May 2016
When becoming aware of the facilities and services that we offer after receiving the contract to install a new driveway for us. Managing Director's of Thortech Darren Jones and Mark Kitcher were so impressed and pleased to see the fantastic work that we do and what it offers people with various needs, they wanted to help and support us in this great cause and kindly donated £500.00.
To Darren, Mark and all the guys and girls at Thortech... Thank you so much, this was very generous of you!
Brabantia - Lift-O-Matic Rotary Dryer - April 2016
After a large branch completely destroyed our old rotary dryer during bad weather, a new one was needed. I contacted Mr David Slater, the sales manager for Brabantia, to ask if they would be able to help us in any way. Mr Slater replied to our request and kindly arranged for the donation of a Brabantia Lift-O-Matic 60 meter rotary dryer, complete with ground spike and cover.
Many thanks to Mr David Slater, his team and all at Brabantia for this wonderful donation!
Tough Furniture - Bean Bag - April 2016
With our extremely old and much worn bean bag finally giving up after years of use by our guests, it became evident that a new one was in great need. I contacted Mr David Vesty, the Managing Director of Tough Furniture which is a UK family run business with over 20 years experience in designing and manufacturing furniture specifically for demanding environments, to ask if they could help. Shortly after i was contacted back by Liz Vesty, the Business Development Manager for Tough Furniture, to say that they were more than happy to help us with the donation of a new crib 7 bean bag.
Many thanks to Mr David Vesty, Liz Vesty and everyone at Tough Furniture for this wonderful donation, our guest love it!
Barrus - Garden Tools - April 2016
Many thanks to Ian Seager the managing director of Barrus, the power behind the leading brands of garden tools. Our gardener and volunteers were in desperate need of some new boarder folks and pruning tools to aid them in maintaining the walled gardens. After contacting Mr Ian Seager with a request for some help, Barrus kindly donated the very much needed tools by sending us some Wilkinson Sword border folks and a folding pruning saw.
Wade Ceramics - Dignity Tableware Range - April 2016
Many thanks to Wade Ceramics who supplied the centre with a range of specially adapted tableware from their 'Dignity Range', for less than cost price. Using the funds donated from the Blakemore Foundation we were able to purchase the following:
6 - Two handled mugs
6 - Two handled feeder cups
6 - 18cm Side Plates
6 - 23cm Plates
6 - Soup/Cereal Bowls
A F Blakemore Foundation - £50.00 Donation - April 2016
Many thanks to the Blakemore Foundation for their donation of £50.00 to help with the purchase of some specially adapted tableware.
Beko - Freestanding Fridge, Freezer and Dishwasher - December 2015
Many thanks to Teresa Arbuckle (Managing Director), Stacey Smith (Sales Manager) and the rest of the team at Beko for supplying the trust with a freestanding fridge, freezer and dishwasher at cost price. Our fridge and dishwasher finally gave up the fight and our freezer was not suitable for our guests. Beko came to the rescue and offered us these items at cost price.
This very gracious reduction in the total cost for these items has greatly aided the trust financially, and will benefit our guests directly by keeping all of their food and beverages cool and fresh every day during their stay at the centre with minimal fuss when cleaning the pots too.
Invacare - Birdie Mobile Hoist - July 2015
Many thanks to Invacare for supplying us with a much needed Mobile Birdie Hoist to replace our current aging one.
During its last service the engineer recommended that we try to source a new hoist due to its age and condition.
Shortly after contacting Invacare I received a response from Stuart Baillie (National Sales Manager) to arrange delivery of the Mobile Birdie Hoist that they kindly offered to donate to the Trust for the benefit of all our guests.
Henry Squire & Sons Limited - Key Keep 1 - July 2015
Many thanks to Henry Squire & Sons Limited for supplying a Key Keep for use at the centre.
This wonderful donation will be very beneficial in allowing our guests secure and easy access to the centre upon arrival.
Brother - A3 Printer/Scanner/Copier/Fax - June 2015
Many thanks to Brother for supplying us with a much needed printer.
Not only will this be used for administration purposes but we will also be able to utilize its capabilities for printing posters, notices and photos; as well as allowing us to also scan images to print and/or upload to our website.
Verona Designs Ltd - Pine Beds & Furniture - May 2015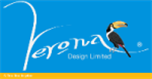 Many thanks to Verona Designs Ltd for supplying us at a greatly reduced cost;
2 Double Beds, 3 Bunk Beds including 2 with modified sizes and 4 Single Beds including 1 with a modified size.
Also our bedroom furniture including bedside cabinets for all bedrooms and 2 wardrobes.
Discount Displays - Roller Banner Donation - March 2015
Many thanks to Discount Displays for their generous donation of Roller Banner to the trust in March.
This will enable us to raise awareness and help to advertise the Centre and Gardensduring fund raising events and other functions.
Jewson (Aberaeron & Aberystwyth) - Paint & Supplies - February 2015
Our thanks to Jewsons in Aberaeron for donating the bulk of the paint & supplies that we needed to freshen up the centre, and giving the rest at a greatly discounted price.
As well as a big thank you to Jewsons in Aberystwyth too for supplying us with the required ladders for as long as we needed to do the high jobs outside, without any charge.
Karcher - K4 Pressure Washer Donation - February 2015
Many thanks to Karcher for their generous donation of a K4 Pressure Washer and attachments to the trust in February 2015.
This wonderful donation will enable us to keep the exterior of the centre, including decked and paved areas, clean and tidy. Also it will help in fund raising events such as car washing days..
EasiLume - LED Lights & Bulb Donation - February 2015
Many thanks to Easilume for their generous donation of LED Emergency Lighting Bulkheads & LED Bulbs to the trust in February.
Also their offer of continued support for the Trust in future enhancements and upgrades for the centres lighting requirements.
On Behalf of The Ty Glyn Davis Trust and all of our guests........
Thank you!